Forum Newbie
BF1942 DESERT COMBAT ADMIN
REGISTERED
Local time

7:40 PM
Joined

Apr 3, 2022
Messages

29
Reaction score

70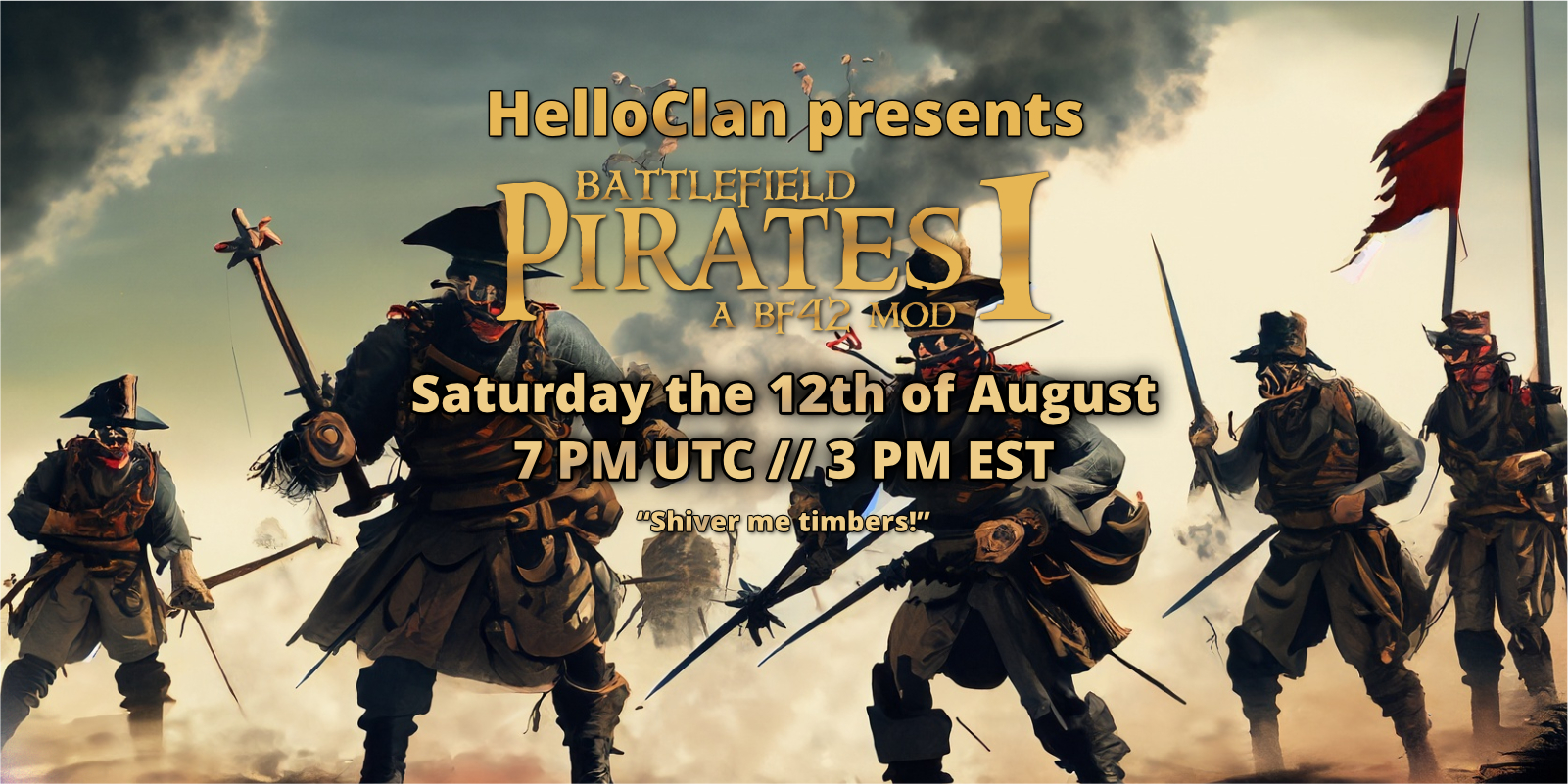 Join us on the 12th of August at 7 PM UTC / 3 PM EST for close quarters swordfights and intense raids in the BF1942 Pirates Mod!
See the guide for installation for the Pirates mod on the HelloClan resources-page:
How to Install the Battlefield 1942 Pirates Mod and Custom Map Pack!
RVSP to the event on Discord, and join us in the voice chat on the day. Server will be the -[HELLO]- Desert Combat server - 108.61.119.37:14567.